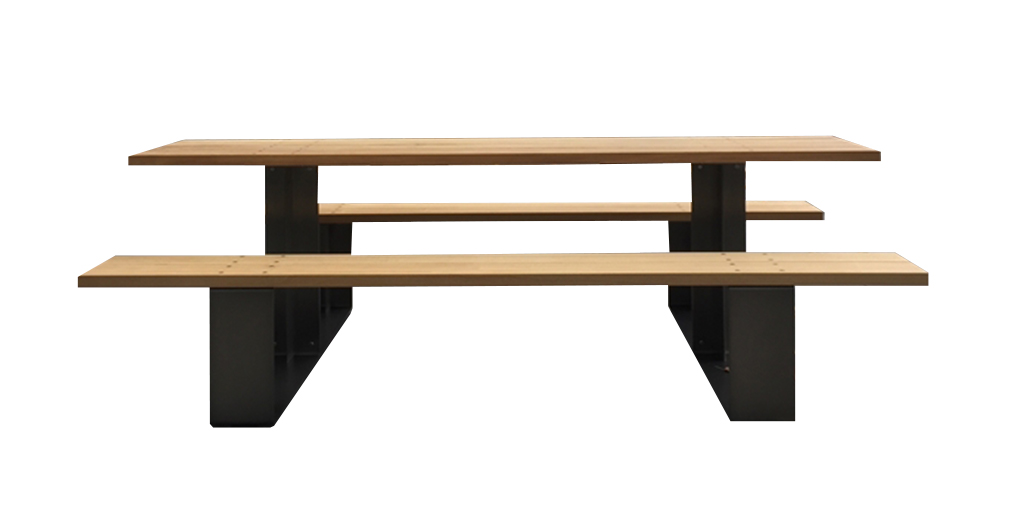 Alfresco Bench
Ultra strong and durable, Alfresco Bench is a must for exposed terraces that face extreme weather conditions. With a powder-coated long life aluminum surface and contrasting brushed stainless steel frame, our sculptural Alfresco Bench is an all-rounder statement piece that seats 8 or 10 comfortably – with cantilevered ends for wheelchair access. Alfresco Bench is available in a specially selected color or any RAL color from the Classic range.
Designed by Jennifer Newman.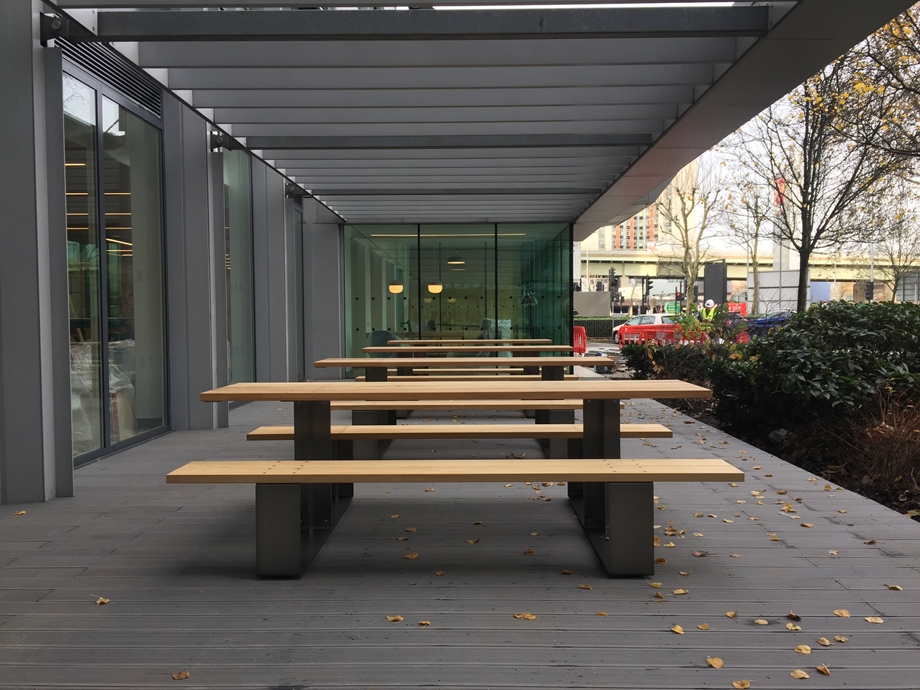 Stainless steel frame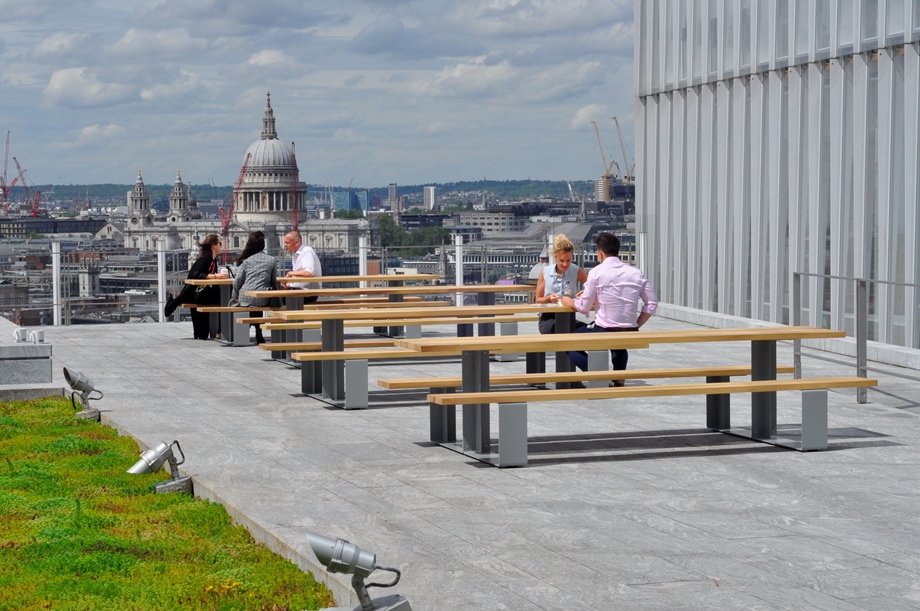 Heavy weight keeps it on the ground
Dimensions
8 seater: 79″w x 57″d x 29.5″h
10 seater: 94.5″w x 57″d x 29.5″h

Features
Non-rust
Robust
Metal or wood surface
Suitable for indoor | outdoor
Table hang for wheelchair access

Want to know more about Alfresco Bench?
Send your questions to hello@muzo-works.com
Related Products