Alfresco Mini
Fans of our Alfresco bench are going to love its mini-me. Alfresco Mini was born from a need for something compact, yet with all of the uncompromising quality of the original Alfresco design. Its super solid, powder-coated stainless steel surface and brushed stainless steel frame make it perfect for combating even the most extreme weather. With a palette of colours to choose from, this is a clever little number that can be adapted for any scheme.
Designed by Jennifer Newman.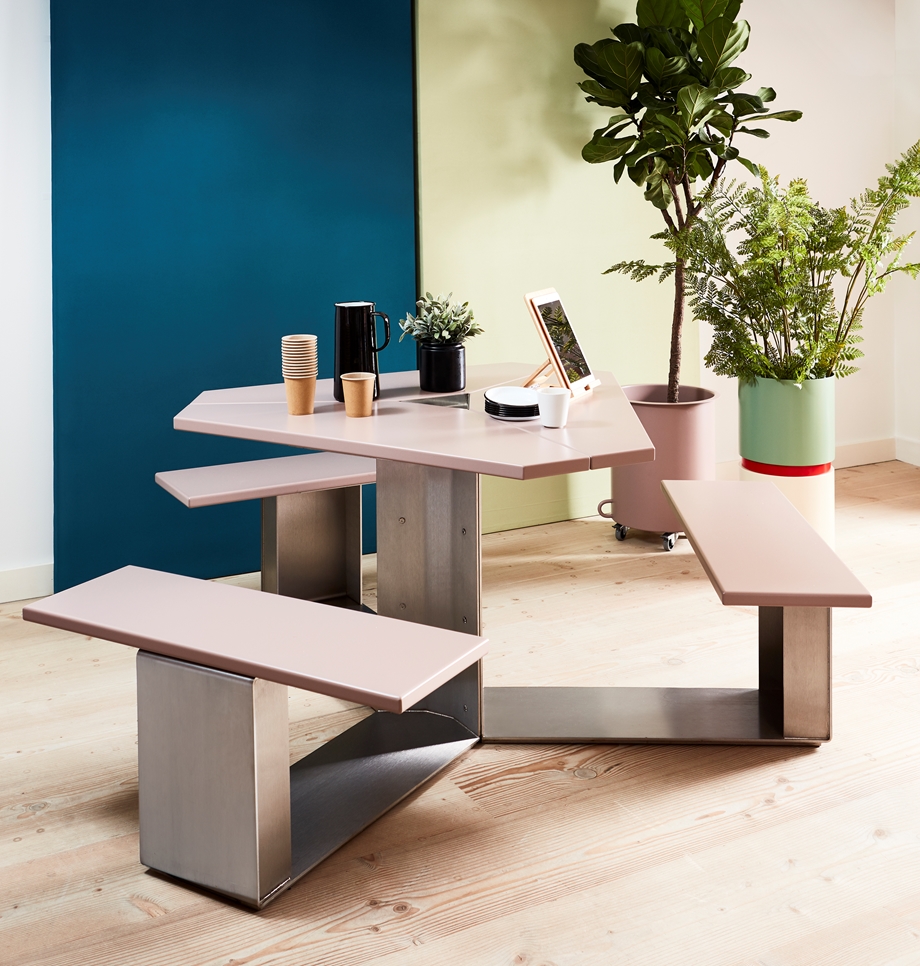 Ral colored top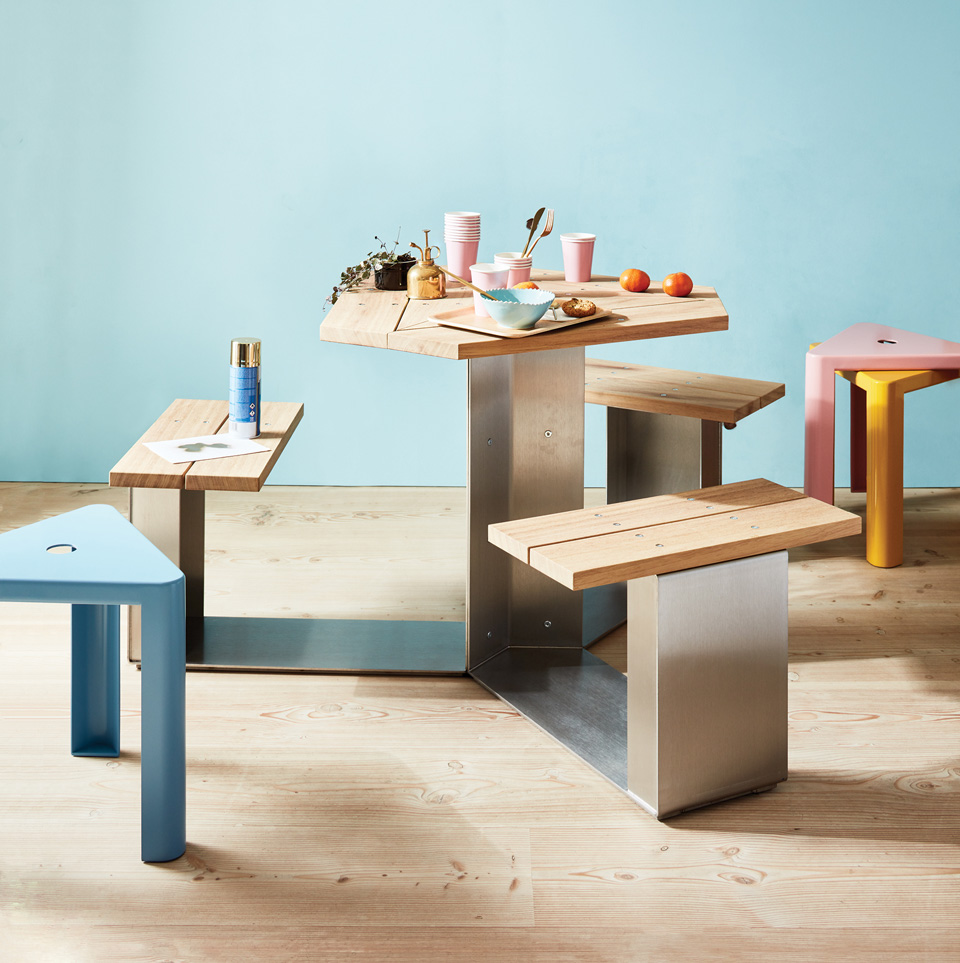 Solid iroko top
Dimensions
6 seater: 64.5″w x 56″d x 29.5″h
3 seater: 76.5″w x 66″d x 29.5″h

Features
Non-rust
Robust
Metal or wood surface
Suitable for indoor | outdoor

Want to know more about Alfresco Mini?
Send your questions to hello@muzo-works.com
Related Products