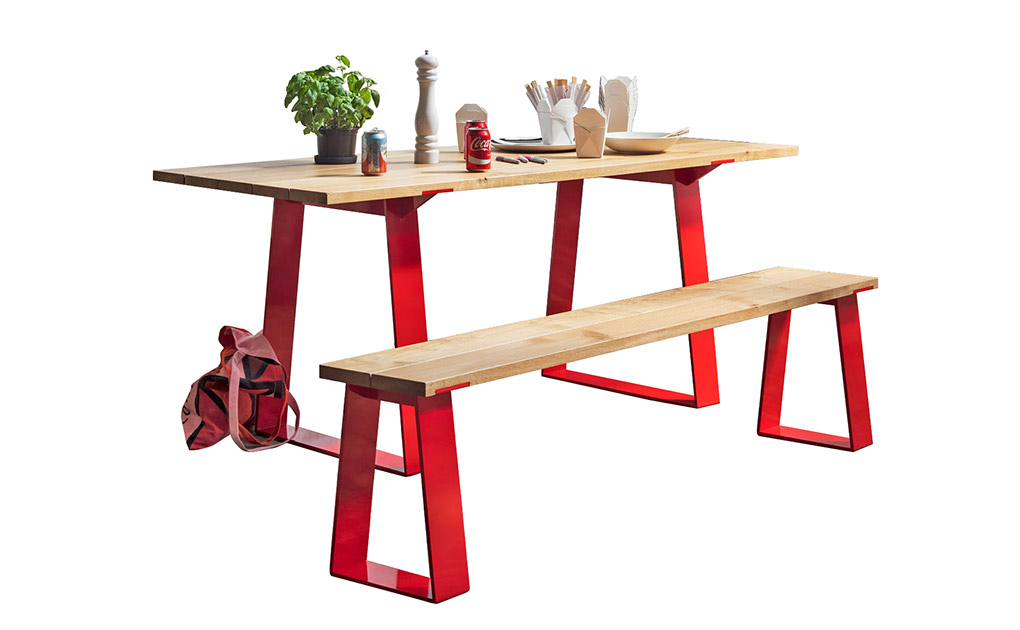 Edge
Edge was conceived as a bold sculptural piece for both inside and outside spaces. Found in some of the best locations the chunky aluminum base and powder-coated aluminium tabletop make this table ready for all weather conditions with no maintenance needed. With the choice of a specially selected color or any other color from the RAL Classic range, Edge can coordinate with all schemes of any style.
Designed by Jennifer Newman.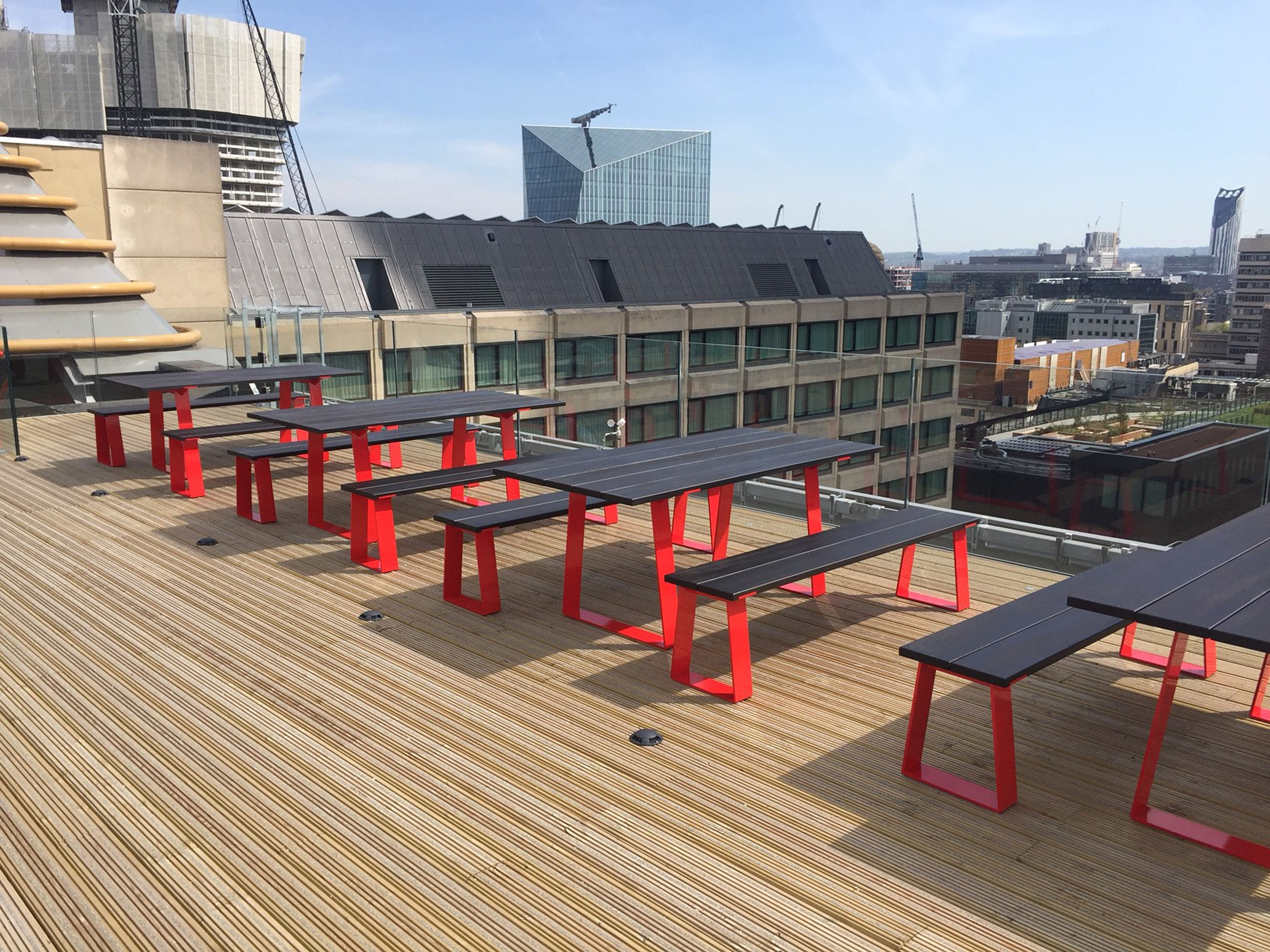 Withstands the challenges of outside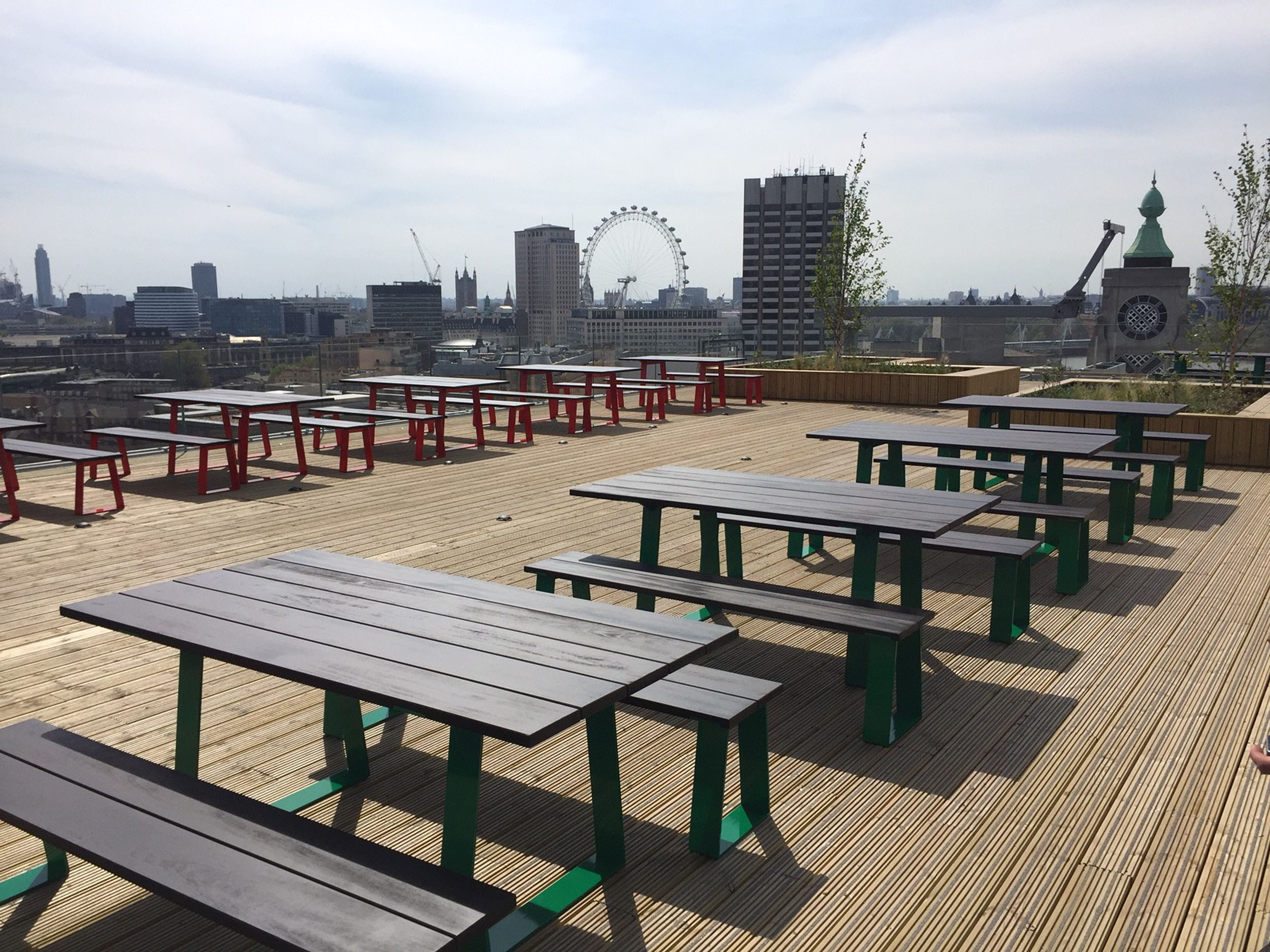 Edge can be color coordinated
Dimensions
6 seater table: 29.5″ x 63″ x 27.5″
8 seater table: 29.5″ x 79″ x 27.5″
3 seater bench: 18″ x 63″ x 14″
4 seater bench: 18″ x 79″ x 14″
Features
Non-rust
Robust
Multi-use
Suitable for indoor | outdoor
Table hang for wheelchair access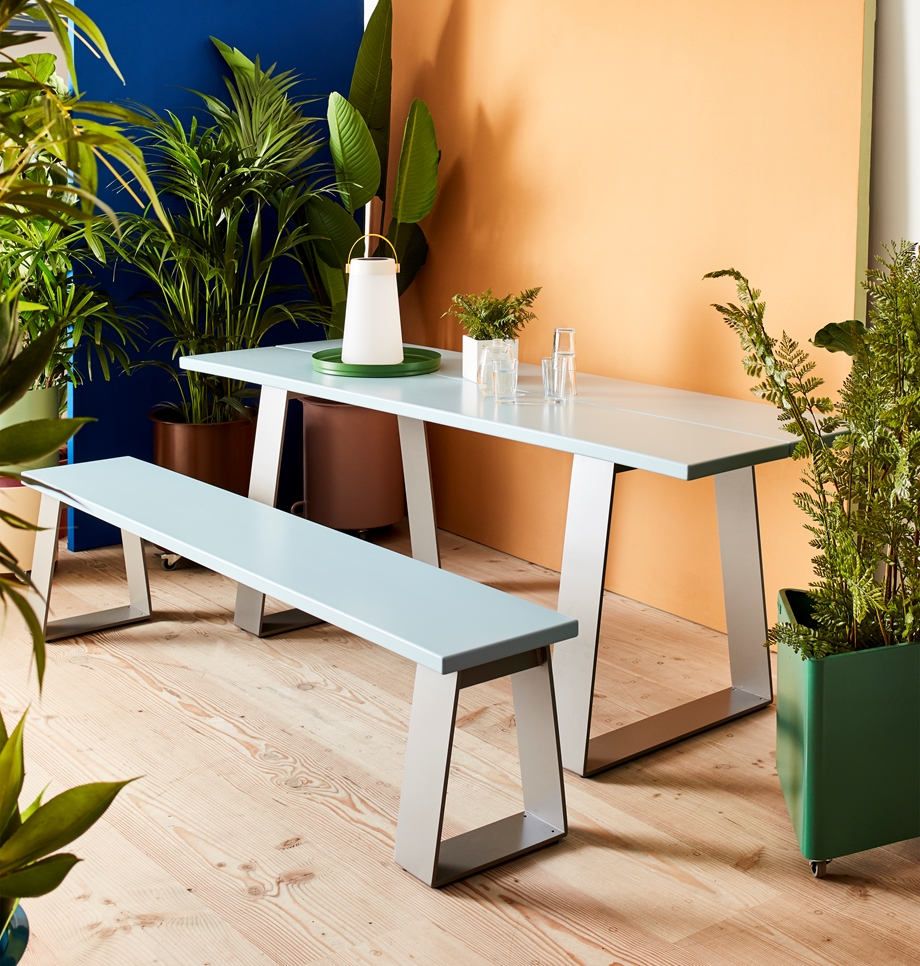 Want to know more about Edge?
Send your questions to hello@muzo-works.com
Related Products