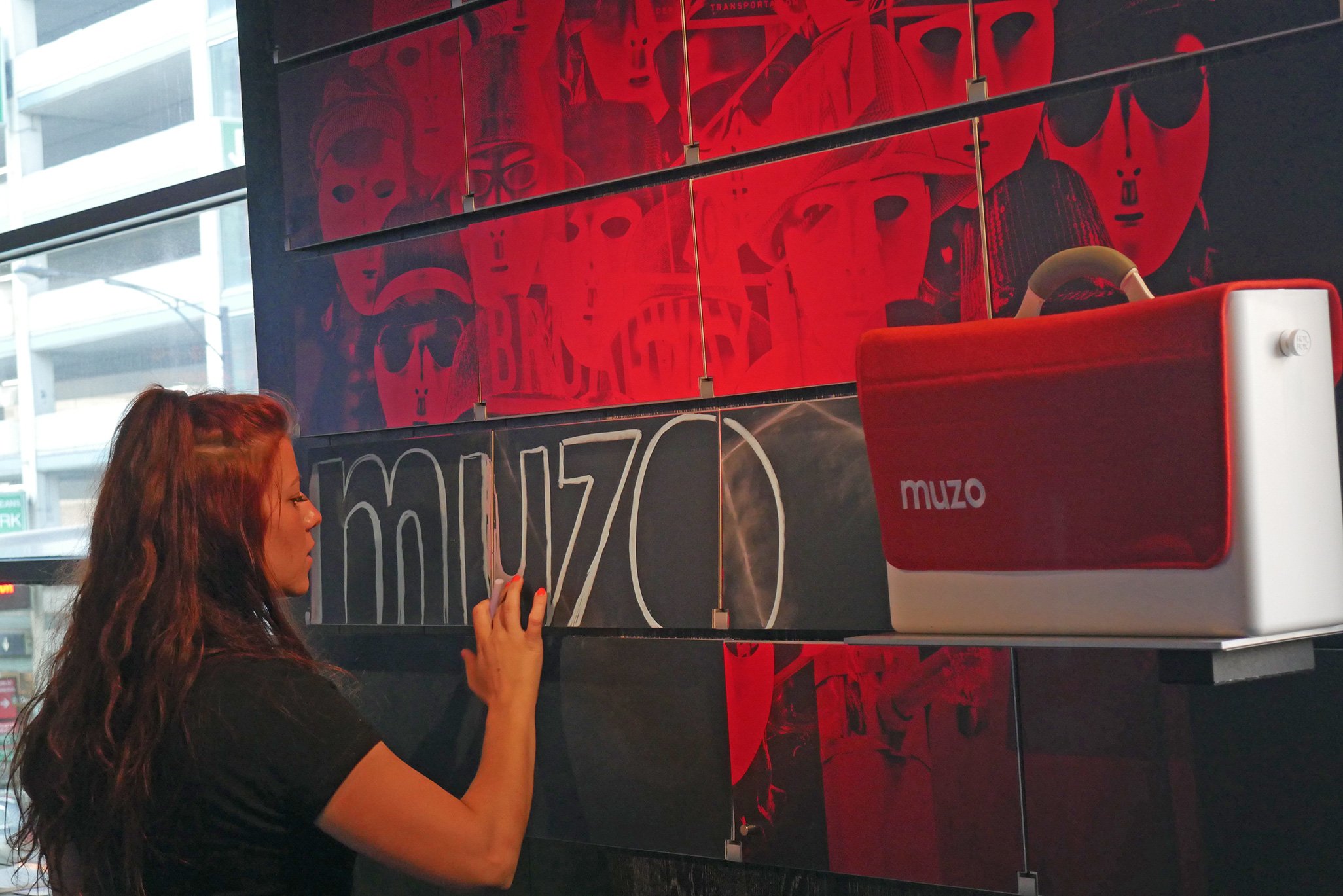 Not quite NeoCon…
Maybe we should start calling it MuzoCon?
For anybody who hasn't had the pleasure. Every year during NeoCon week, we host our very own guerrilla event, launching the very best game changing designs as we welcome all our friends old and new to our full length bar where the drinks are on us and together we kick back to some quality live music. Hey, It's The Muzo Way!
This year was particularly exciting as we considerably expanded our education range. 2017 featured the launch of our new MiX chair which perfectly compliments our flagship education folding table – Mini Mobile.
We proudly displayed our Tall Versatilis table with a butcher block top. We're overwhelmed with the reception and recognition of qualities in this design. Versatilis comes second to none as a solution for healthy upright spontaneous meetings and collaborative spaces. You can also see the stool Version of our new Mix chair once again perfectly complimenting the tall table.
"Feel the music, design the future' is our motto. The Muzo team inject all our passion for music, art and culture into our creativity for design. No event we host would be the same without spreading plenty of fun and joy into the proceedings. There's a reason we hold the title of 'the coolest showroom in the world' and we are proud of it. Meeting new people, forming friendships and listening to people's ideas and needs is how we thrive.
If there's a new lesson we've learn't this year, it's that our Versatilis tables also make for a competitive game of beer pong!