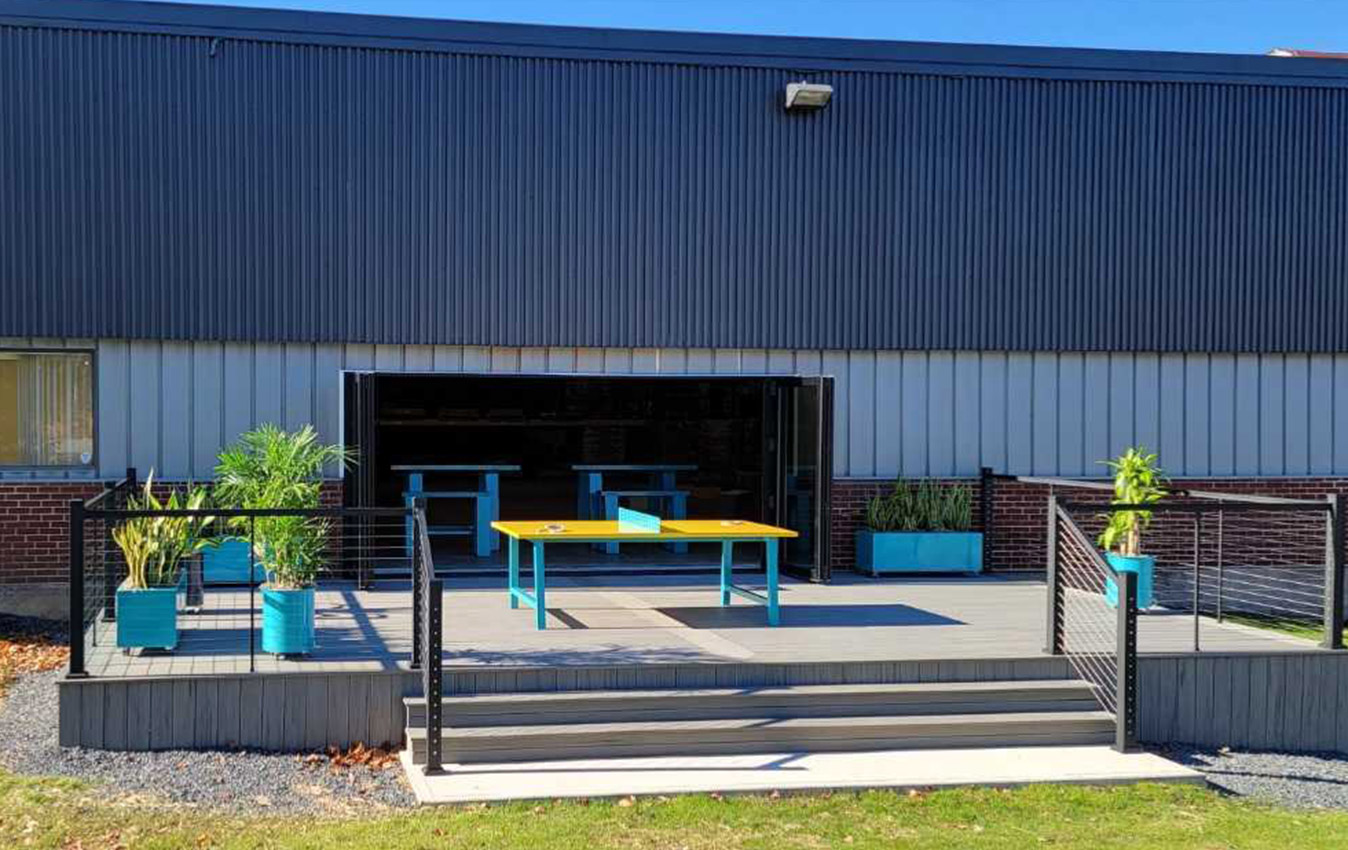 We built a Factory with a view! Check out the new deck at Muzo, Hazleton, Pennsylvania. First to feature on the deck are Ping Pong and Tall Trestle, in bold colors.
Both products are produced from 100% aluminum and can be left outside all year round. Stunning Muzo aluminum Box Planters and Drum Planters complete the scene. All Muzo planters are mounted on durable locking casters and can be moved inside in a moment, should the plants need maintenance or protection from severe weather conditions.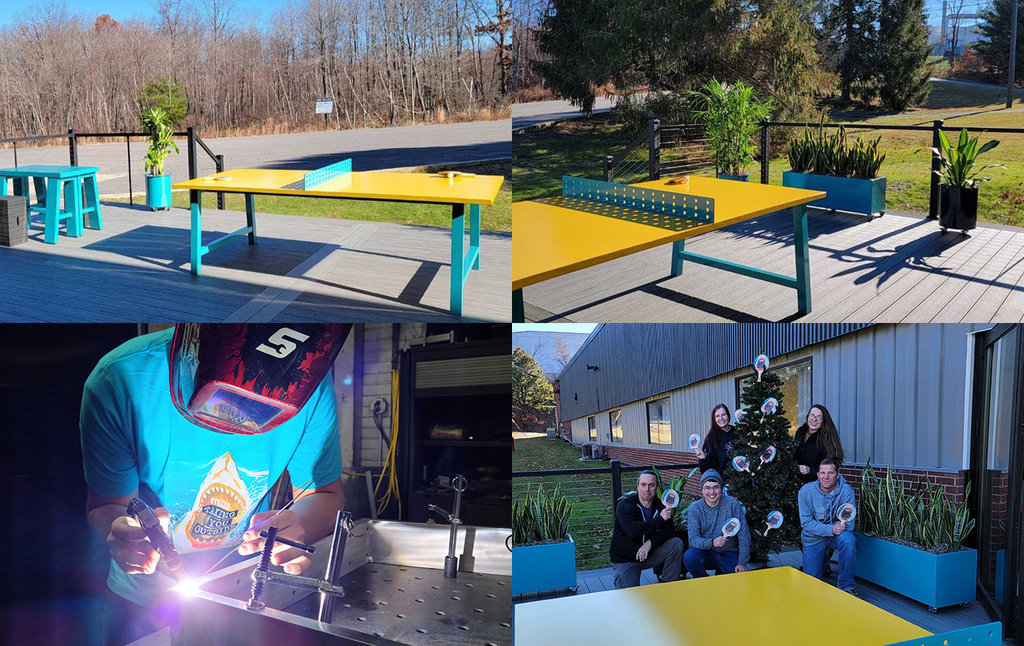 We designed this multi-functional indoor/outdoor space with Bi-Fold doors so that our production teams benefit from natural daylight. Production and office teams can now get together, hold impromptu meetings, socialise, exchange ideas, take their breaks & get some exercise outside. Simply stepping outdoors and breathing in some fresh air can have a huge amount of health benefit. During the spring and summer we will open up the Bifold doors to let lot's of fresh air in. The benefit of the new deck/outside space is that we can further test and showcase our outdoor furniture lines in all weather conditions as well as increase creativity, performance, and productivity via the provision of wonderful outdoor facilities & stimulating biophilic design!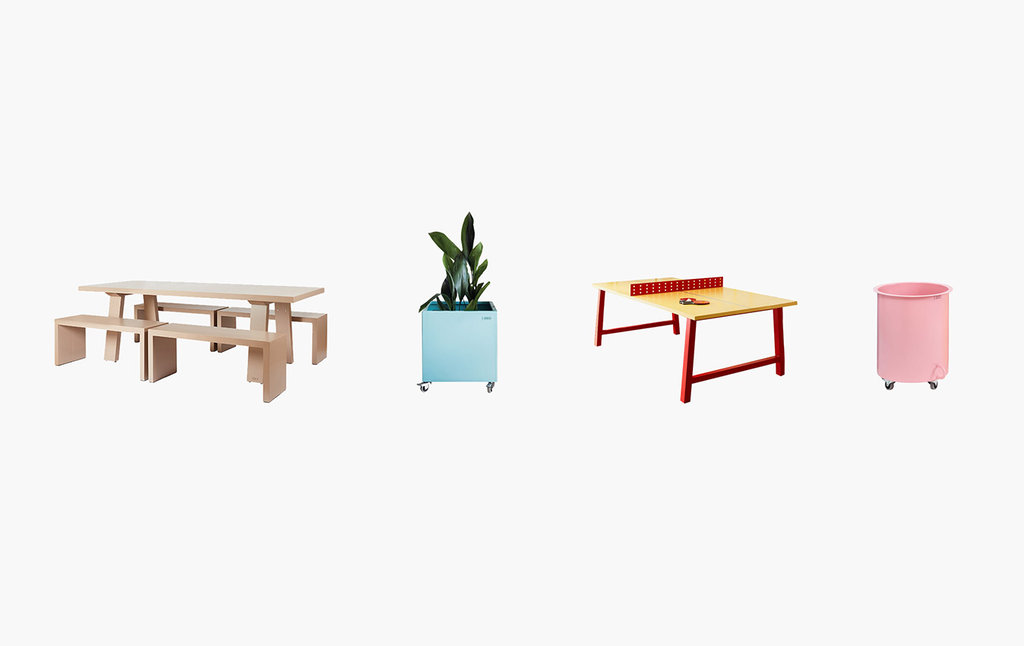 Featured products designed by Jennifer Newman. Muzo manufactures really useful, beautiful, fun and functional furniture for indoor and outdoor work, learning and creative spaces. If you would like a virtual or live Muzo furniture presentation, drop us a line at hello@muzo-works.com or visit our website at muzo-works.com